Nov 23, 2022 11:33 AM Central
Erika Harston Noll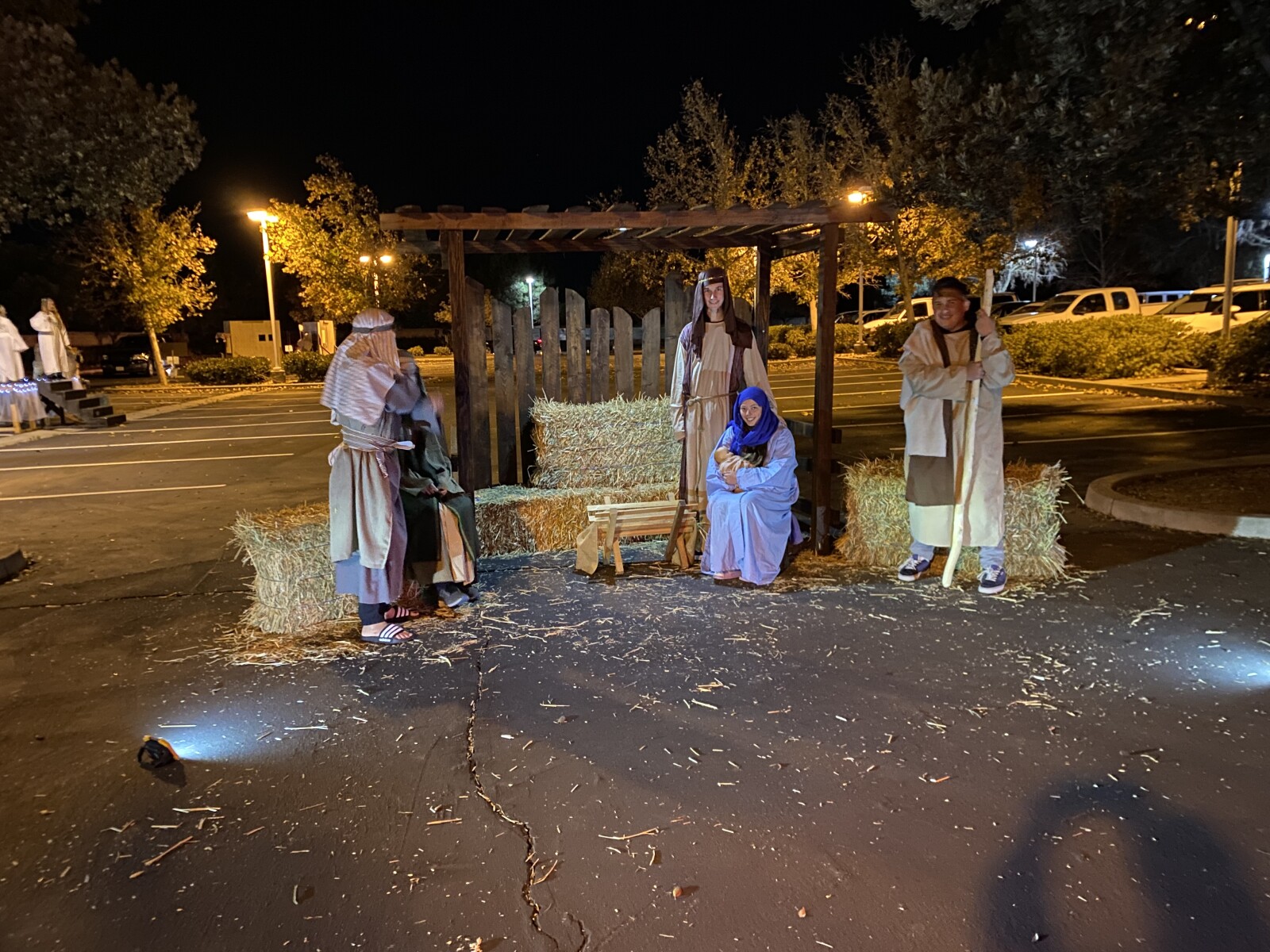 It's that time of year again! The holidays are upon us, and with them comes the age-old tradition of the live nativity. For those not in the know, a live nativity is when a group of people get together to reenact the birth of Jesus Christ. They set up a stable, and sometimes much more, usually in a church or other public place, and dress up in traditional garb from the time period. Some even use real animals! It's a beautiful way to celebrate the true meaning of Christmas.
My first experience with a live nativity was about 15 years ago. We heard about a big production in Ceres, California put on by the
Grace Community Church
. They are not doing it this year, but are looking forward to restarting in 2023. If you live in the area, be sure to attend this Live Nativity next year. It includes animals and interaction, so be prepared to hike.
Last year, in my city -Tracy, California, the Church of Jesus Christ, started a live nativity. This is a drive-thru with narration and music that you access on their website
tracynativity.org.
It is a little more cozy in your car, and is a great way to celebrate the season and remember Christ. While this one doesn't involve live animals, it still depicts the scenes wonderfully. It is happening this year again on December 2nd and 3rd!
My kids have been participating in this live nativity for the past two years, and it's been a highlight of our holiday season. Watching them interact with the other children, acting out the story of Jesus' birth, really is magical. I can't wait to see them take part in this cherished tradition once again.
Live nativities are becoming increasingly popular as people look for ways to connect with their religious roots during the holiday season. Find one in your area and take some time to reflect on the true meaning of Christmas. Trust me, you won't be disappointed!
The tradition of the live nativity scene is thought to have originated with St. Francis of Assisi in 1223. He was known for his love of nature and animals, so it makes sense that he would be the one to come up with such a beautiful way to tell the story of Jesus' birth. In fact, there are many stories and legends about St. Francis using real animals in his nativity scene—including an incident where he supposedly tamed a donkey that had been frightening villagers!
Many churches and other religious organizations put on nativities as a way to engage their community and spread holiday cheer. This tradition has stood the test of time for good reason. There's something truly special about watching the story of Jesus' birth unfold before your eyes that brings religious meaning back into what can often be a very commercialized holiday season.
So if you're looking for a way to connect with your faith this Christmas and especially if you have never experienced it before, I highly recommend finding a live nativity near you and enjoying all that it has to offer! It's an experience you won't soon forget!
My blogs contain some affiliate links.
Any purchase made is a blessing to my family at no extra cost to you!
Thank you for supporting us!