Jun 29, 2022 10:25 PM Central
Erika Harston Noll
Jan 14, 2021 12:09 AM Central
Erika Harston Noll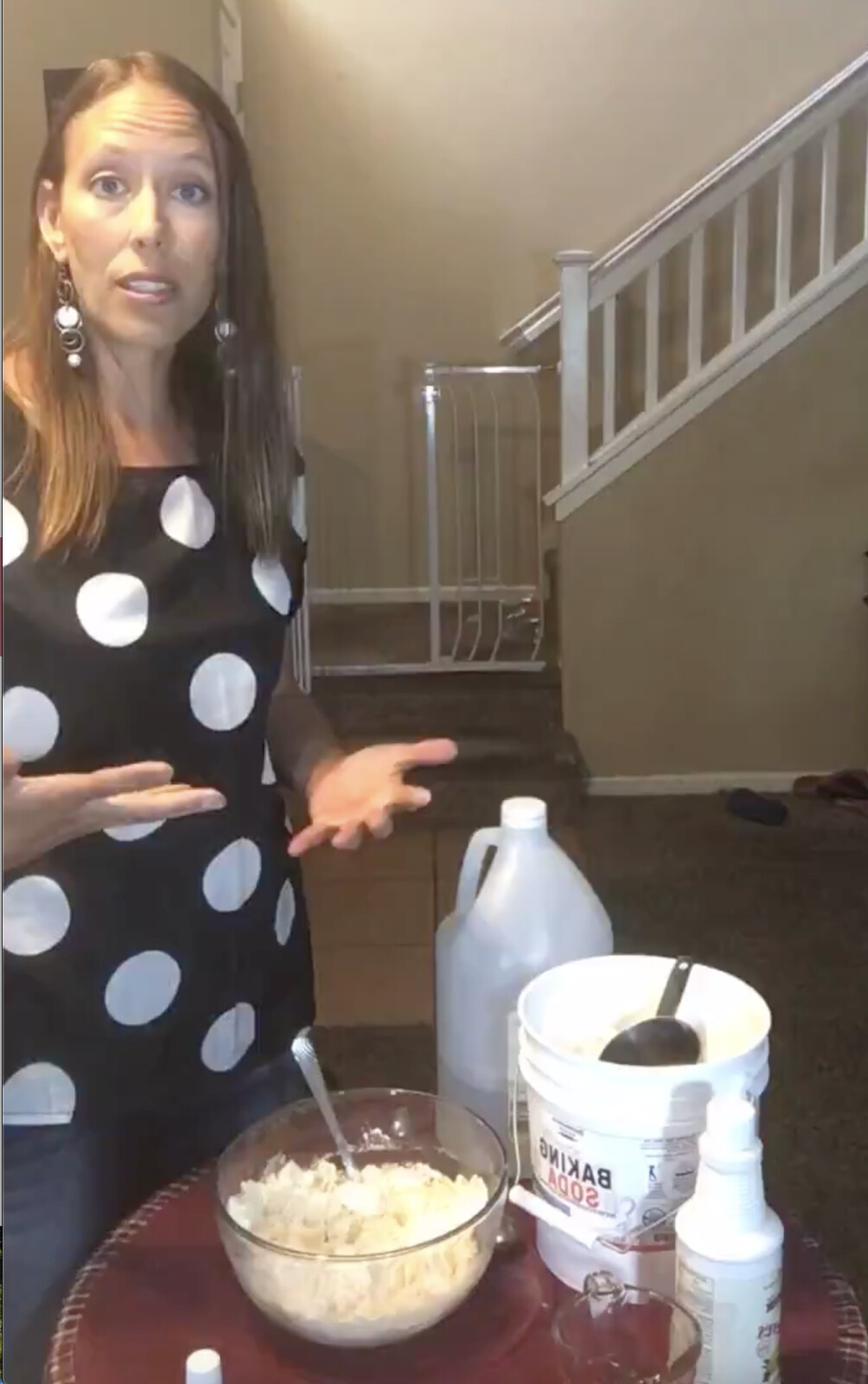 I used to unconsciously buy cleaners at the store. I never looked at labels except to compare scents. Then I started learning about the dangers of specific chemicals. I knew that some cleaners bothered me and some made my asthma act up, but I didn't know that certain chemicals could cause cancer, reproductive problems and many other problems. One day, I went through my house and literally threw everything away. I was done! I did take some unopened cleaners back to the store, but the rest were trashed.
Have you read the ingredients on your cleaners? You may be unpleasantly surprised at what you find!
After reading the ingredients on the *S---* Scrub bottle, I could no longer support the company. So I set out to replace it with natural ingredients. After some experimenting, this is the best combination I have found! ( In the video, I say baking powder once- mom brain - it is baking soda! It will not do the same thing with baking powder, I promise!)
Try it! It is great for a lot of applications! I love it for sinks, counters, grout, floors, toilets, and bathtubs especially.
30 drops
lemon
essential oil
Stir wet, then dry ingredients.
You can find my favorite ingredients here!
Like this? Check out my Youtube channel for more videos as they come out!
This page contains affiliate links.
Any purchase made is a blessing to my family at no extra cost to you!
Thank you for supporting us!