Jun 28, 2022 05:17 PM Central
Erika Harston Noll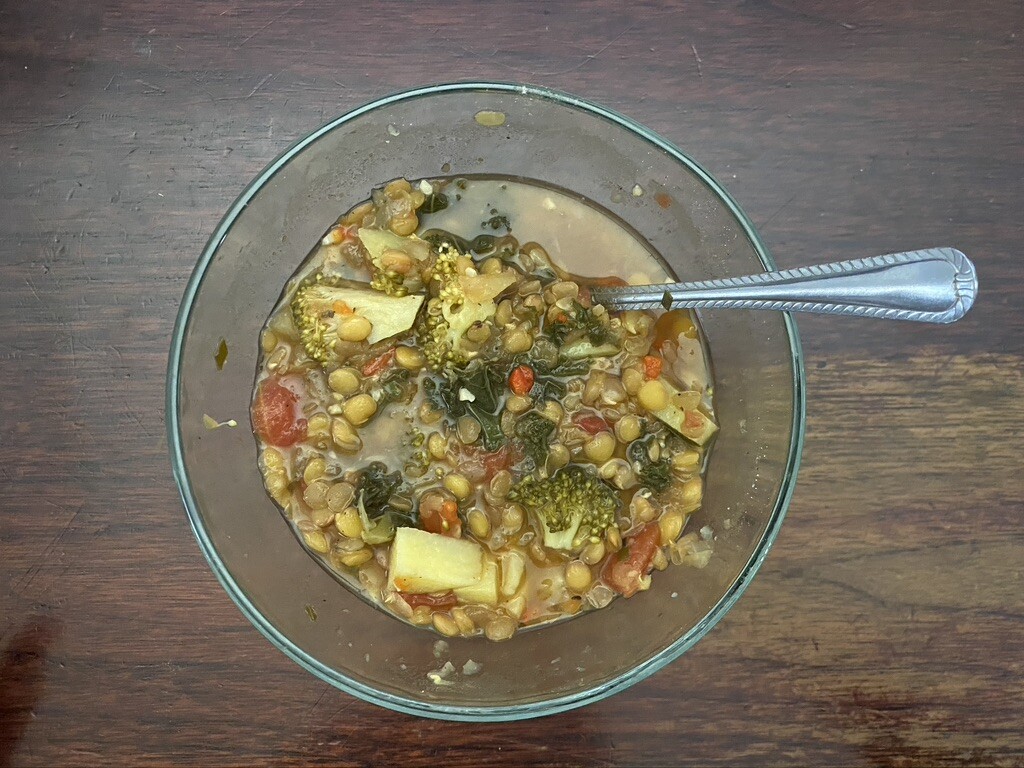 When any member of my family is feeling under the weather, there are a few things I turn to that help shorten that feeling. Food is one of those things. I am not a fan of feeding sick kids desserts and junk to "help them feel loved." That is the antithesis of love since it lengthens the time they do not feel well. Let's let food be our medicine, because it really is!
So when my daughter asked me to make her soup because she wasn't feeling on top of her game today, I happily obliged. Here is my "Get Better" Soup!
8 cups vegetable broth
1 large onion (chopped fine). (Find my favorite food chopper
here
.)
1 red pepper (chopped fine)
3 tablespoons garlic (2 full heads of garlic) (chopped very fine)
2 cups lentils (soaked for an hour)
2 cups broccoli (chopped small)
2 cups potatoes (diced small)
2 cups kale (chopped small)
3 cups tomatoes (diced)
1 cup mushrooms (chopped small)
2 teaspoons basil
1 teaspoon garlic powder
1 teaspoon onion powder
1/4 teaspoon cayenne pepper
1/2 teaspoon cumin
2 bay leaves
water to cover
Directions:
Saut
é
onion, pepper, garlic in 2 cups vegetable broth until onions are clear.
Add 6 cups vegetable broth and soaked lentils.
Simmer for 15 minutes.
Add potatoes, tomatoes, broccoli, mushrooms, and spices with water to just cover.
Bring to boil and then turn down to simmer for 30 minutes.
Add kale and simmer for 10 more minutes.
Serve hot!
My blogs contain some affiliate links.
Any purchase made is a blessing to my family at no extra cost to you!
Thank you for supporting us!