02/16/2023 10:00 AM Central
Erika Harston Noll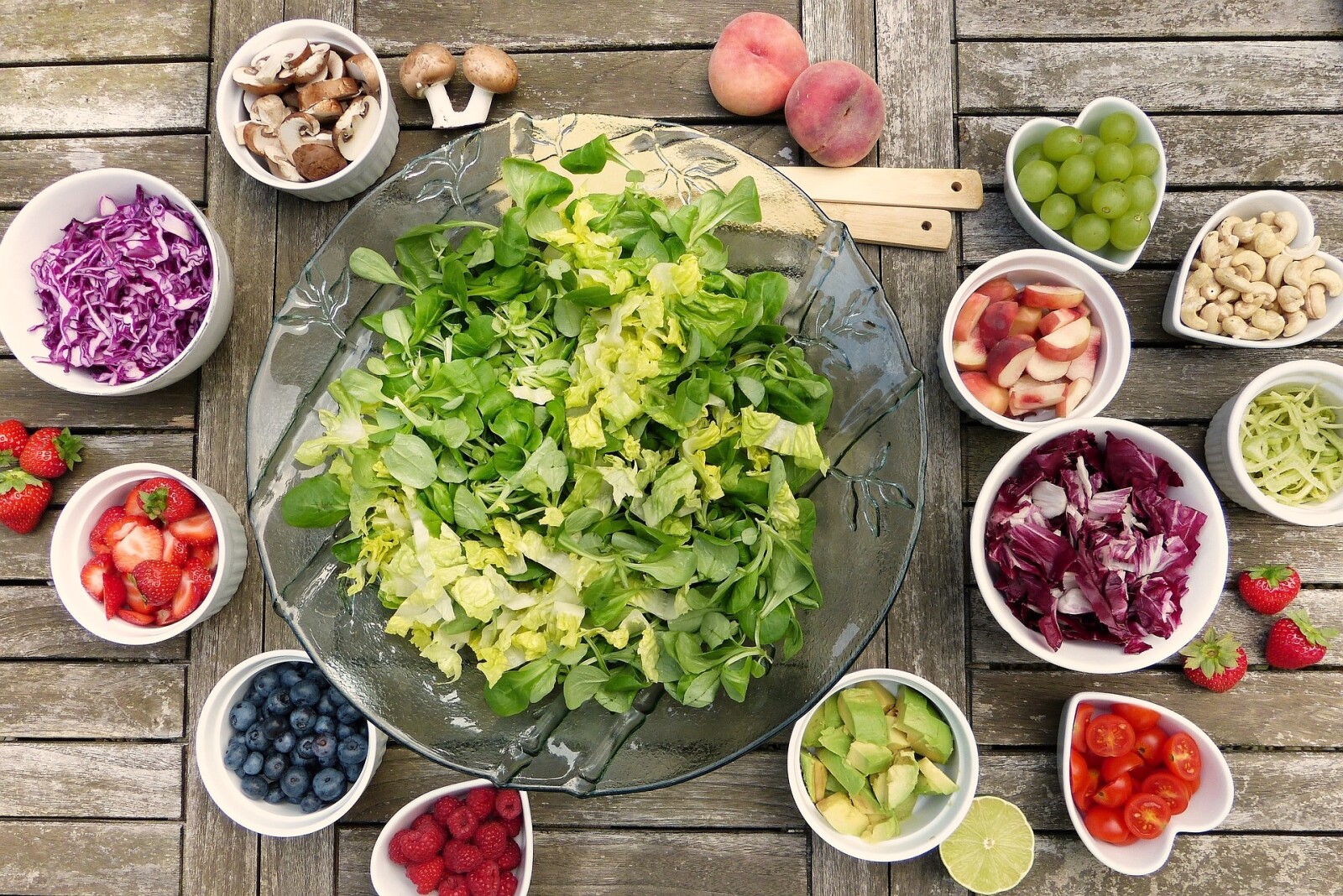 Do you ever find yourself looking at the farmer's market or grocery shelves and wishing you could create a delicious and nutritious salad that would keep your family happy and healthy? Making the perfect salad is easier than it seems! With this guide on how to prepare leafy greens, cruciferous vegetables, protein sources, vegetables, and onions in a single dish, creating a meal time masterpiece has never been simpler. And best of all - with proper planning you'll have an array of flavor combinations available for many meals to come!
The first step to making a perfect salad is to choose the right base. A good base should be leafy and crisp, like romaine lettuce or spinach. Avoid using iceberg lettuce, as it is not as nutritious and does not have the same flavor. I love dark leafy greens or purple colored lettuce, too. Mix it up!
(Yes - these get their own category, they are sooooo good!) Next, add some cruciferous vegetables to your salad. Cruciferous vegetables are high in fiber and vitamins, and they add a delicious crunch to your salad. Good options include broccoli, cauliflower, kale, cabbage, and Brussels sprouts.
Protein is an important part of any meal, and salads are no exception. Add some cannellini beans, black beans, lentils, chickpeas, nuts, seeds, or tofu to your salad for a boost of protein.
The Vegetables and/or fruit
Add some additional vegetables and fruits to your salad for extra flavor and nutrition. Good options for vegetables include tomatoes, carrots, peppers, and cucumbers. Get creative and add any other vegetables you enjoy! (Mushrooms aren't veggies, but I will throw them in here. You can add them in - lightly cooked). Fruits such as berries, citrus, and grapes are also excellent to add in your salad!
A little bit of onion can go a long way in adding flavor to your salad. Don't stick with just the basics of white or yellow. Try purple, or choose a sweet onion such as Vidalia or Walla Walla for the best flavor. If you don't like onions, you can also add shallots or chives.
Last but not least, don't forget the dressing! A good dressing will tie all of the flavors together and make your salad taste even better. Choose a light dressing such as vinaigrette or lemon juice, and avoid heavy dressings like ranch or Caesar. Even better, make your own with seeds, nuts, or avocado! Dressings are simple to make and delicious!
Now that you know how to make the perfect salad, go out and enjoy all the leafy greens your heart desires! Remember, a good salad has a mix of leafy greens, cruciferous vegetables, protein, other veggies and onions, topped with a seed/nut/avocado-based dressing. This gives you a nutrient balance that will fill you up and satisfy your body's needs. Now you know the truth about salad power! Try to eat a big salad every day!!
My blogs contain some affiliate links.
Any purchase made is a blessing to my family at no extra cost to you!
Thank you for supporting us!