02/09/2023 10:00 AM Central
Erika Harston Noll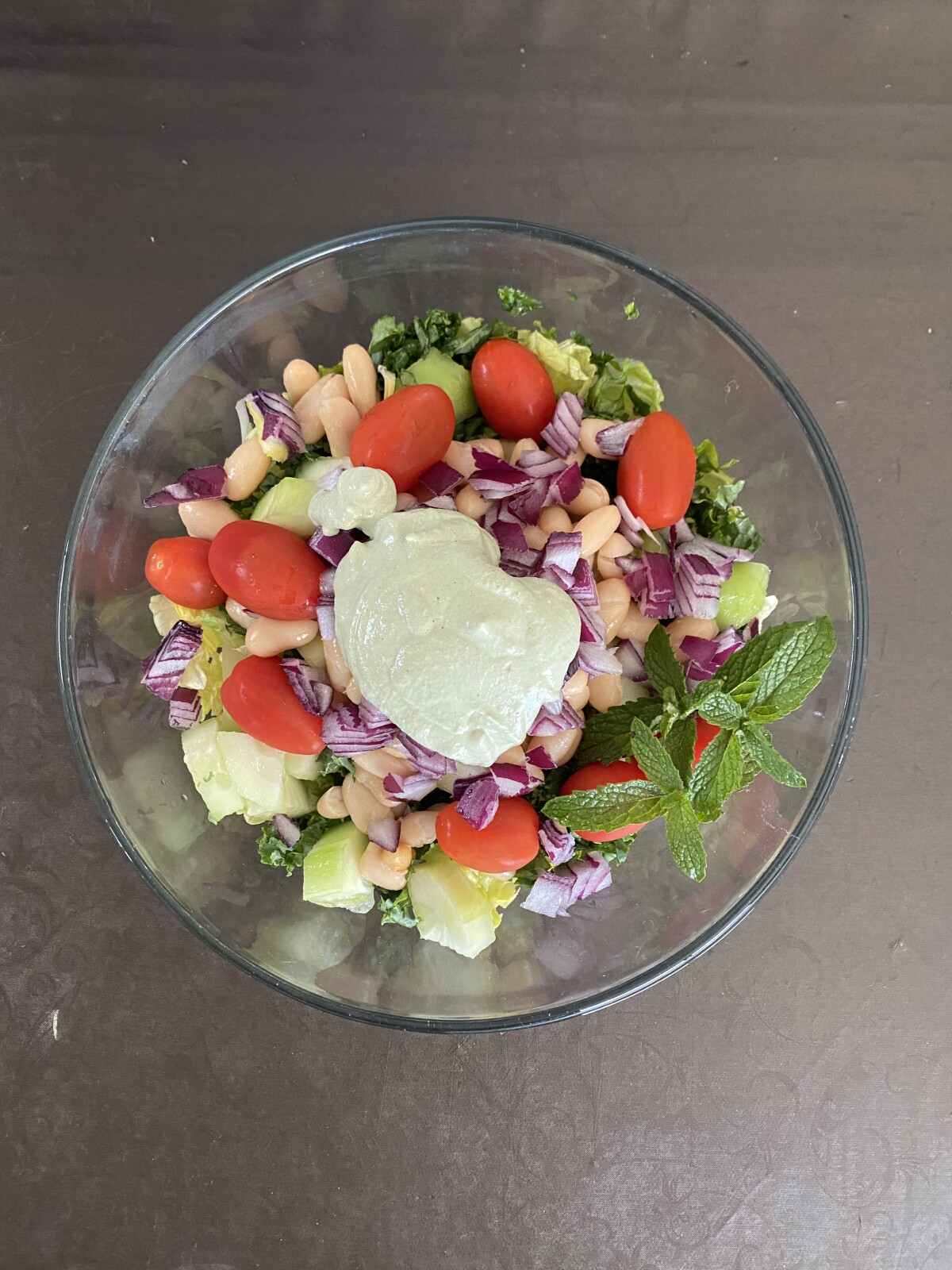 Cooking and eating healthy meals is all about finding the foods you love AND that are good for you! Don't we all crave foods that are flavorful and unique? Isn't it better to have a clean dressing that doesn't have a lot of unnecessary or unhealthy ingredients? What if you could make your own dressing that would not only be delicious but also offer a good source of protein? Enter Pepita Dressing! If you're looking for a way to add some zest to your salads, this recipe may be just the thing.
Making homemade Pepita Dressing is surprisingly simple, and the ingredients are probably already in your kitchen! All you really need are pepitas (pumpkin seeds), olive oil, lemon juice, fresh mint leaves, garlic, and pepper. If you don't have fresh mint on hand, dried will do just fine. Once you have all the ingredients together, it's time to get started!
1 cup Pepitas (pumpkin seeds)
1-3 garlic clove(s)
1/4 cup fresh mint/cilantro leaves
1-2 Tablespoon(s) olive oil (opt.)
2 -3 teaspoons lemon juice
1 drop cilantro vitality essential oil (opt.)
1 drop lemon vitality essential oil (opt.)
a few dashes of pepper
up to 1 cup water
Start by soaking your pumpkin seeds in water for 2 hours (Do not skip this step!!). Then rinse thoroughly. Next put them into a blender (I recommend
this
one) along with olive oil and lemon juice. Blend until the mixture is smooth and creamy. Next, add the garlic, fresh mint/cilantro leaves, and a pinch of pepper to taste. Blend again until everything is fully incorporated. Add the water a little at a time until you get the desired texture. The final step is to transfer your homemade Pepita Dressing into an airtight container such as a
Mason jar
so that it can be stored in the refrigerator for up to one week.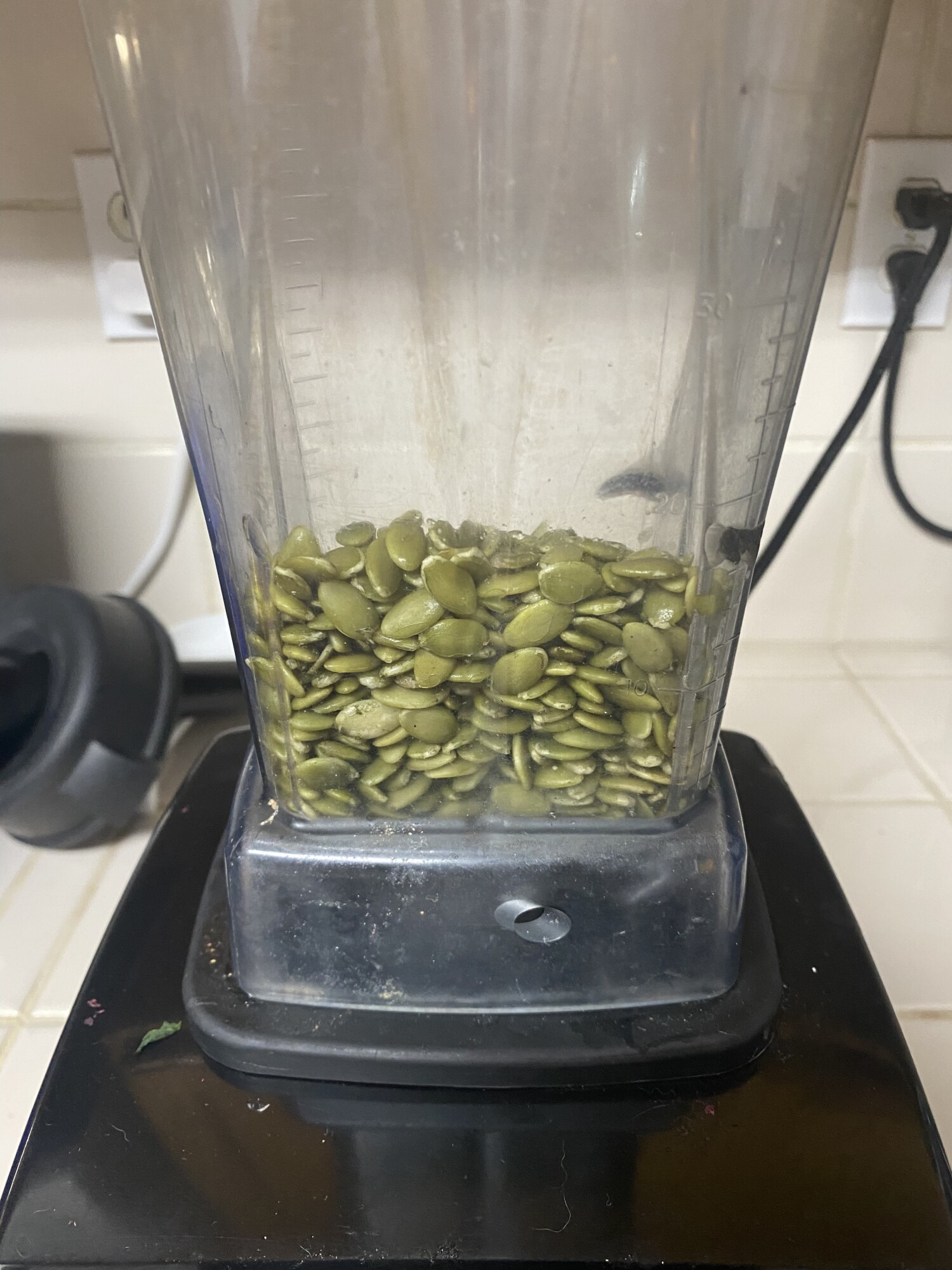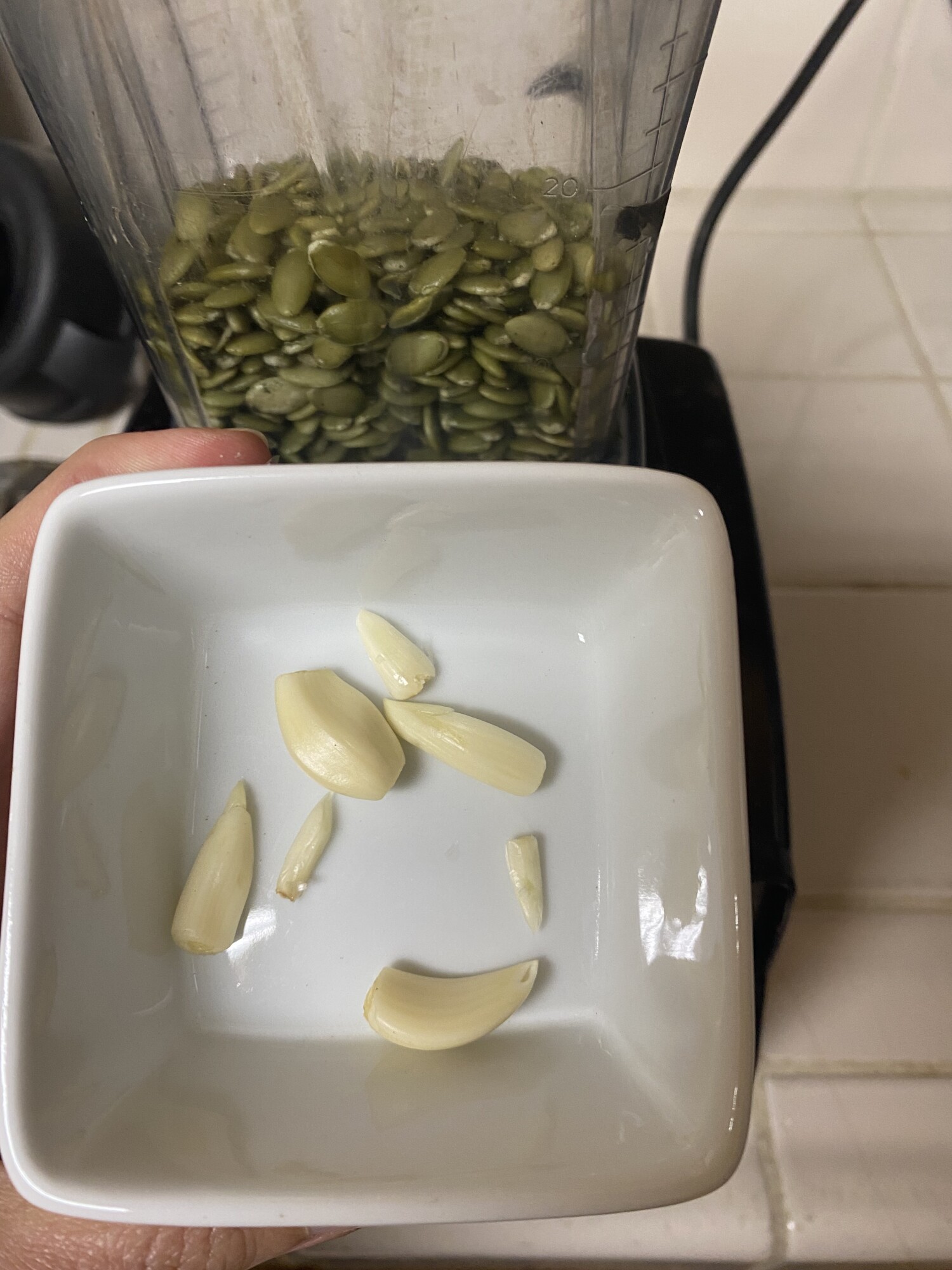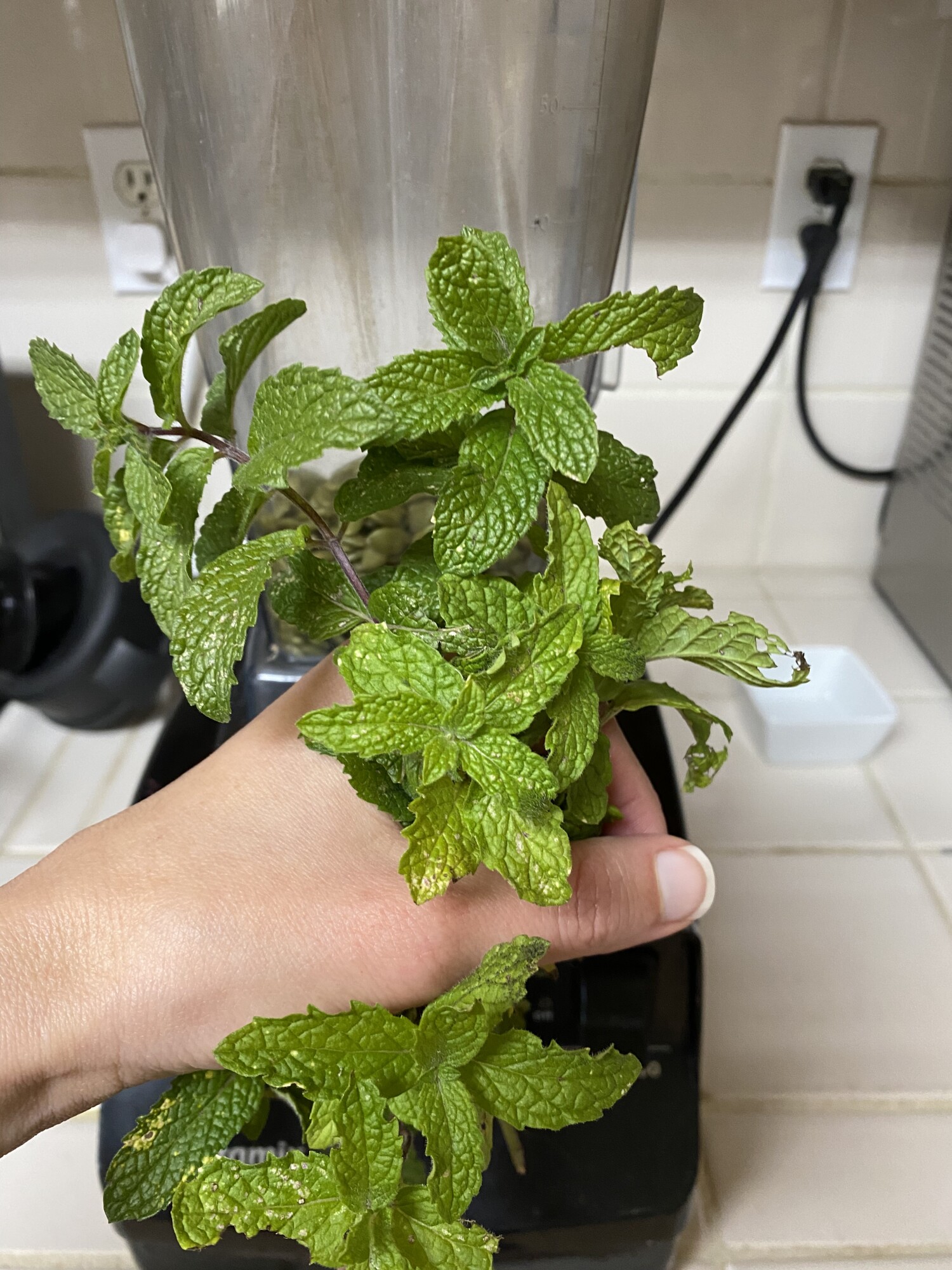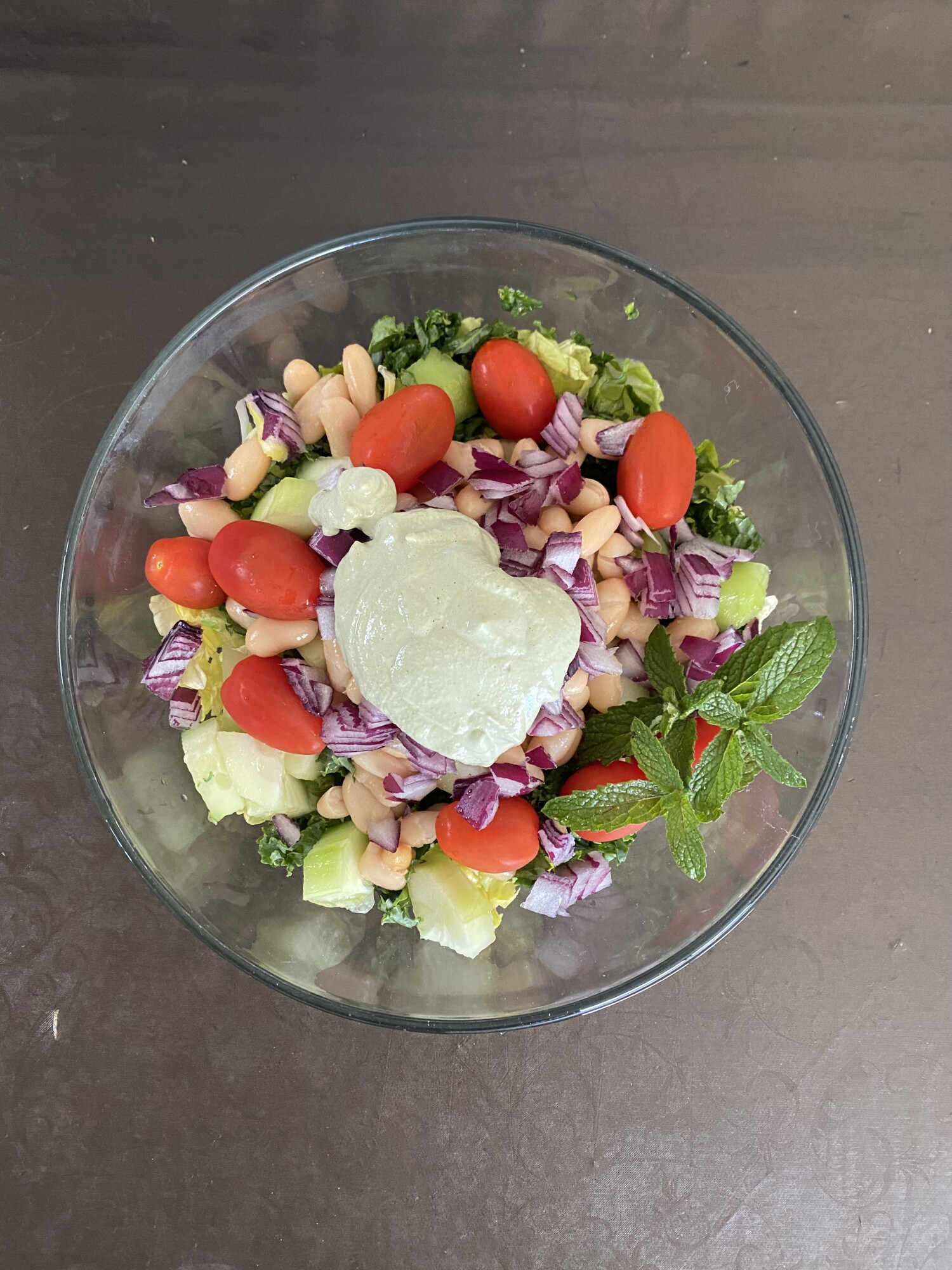 There you have it—your very own homemade Pepita Dressing! It's easy enough for any home chef to whip up in no time flat and adds an extra layer of flavor to salads without being overly heavy or greasy like some store-bought dressings can be. Plus, pumpkins seeds are full of vitamins and minerals such as magnesium, zinc, iron, phosphorus, potassium - making this dressing perfect for holistic moms who want their families to eat healthy without sacrificing on flavor! So grab those ingredients from your pantry and get ready for some serious flavor-bombing! Enjoy!
My blogs contain some affiliate links.
Any purchase made is a blessing to my family at no extra cost to you!
Thank you for supporting us!