Jul 27, 2020 04:37 PM Central
Erika Harston Noll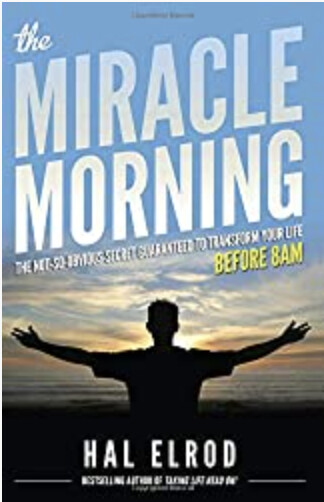 Have any of you had the same experience? Back in March, when everything shut down, I treated the first week or so as a vacation - we chilled, no big deal. Then distance learning started, and with 5 kids in public education, and homeschooling 1, I got super stressed, overwhelmed, depressed. I'm not going to lie, there were tears, lots of them. I stopped exercising, stopped some of the self care I normally did - wore the same clothes more than one day. I missed everyone I normally hung out with, but didn't do much reaching out. Not such a pretty picture. I was pretty low.
Once school was done, I started gradually doing some of my normal stuff - gradually. Then I picked up this book, the Miracle Morning, by Hal Elrod. It spoke to me! I started exercising again, I started getting up at 6 am to do the Miracle Morning. If you know me and my struggle with CFS, you know that is huge! I am drinking my
Ningxia
like it's going out of style, and doing a few other things to support my health, and I am feeling amazing! I am in such a better place emotionally!
So . . . I've always loved reading (my degree is in Comparative Literature), and I have almost always been a part of an in person book club. Next month, I am starting an online book club - and we will start with this book! I am sure there are others who can benefit from the Miracle Morning. If you have felt any of what I felt during the last 6 months, you will find help with this! If you would like to participate, email me at holisticsupermom@gmail.com for details! I will run it via zoom, and would love to have a bunch of moms join in! With school starting soon, we need all the help we can get!! Start date TBD.
My blogs contain some affiliate links.
Any purchase made is a blessing to my family at no extra cost to you!
Thank you for supporting us!