Aug 1, 2022 12:00 PM Central
Erika Harston Noll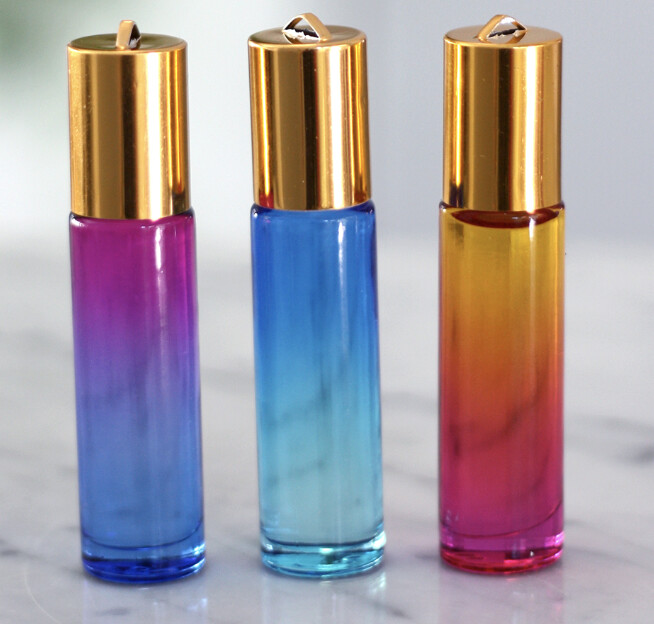 When it's time to take your schoolwork seriously, having a little extra focus can go a long way. That's why I'm going to show you how to make your own focus roller with essential oils. This simple DIY project will help your family stay focused and energized when taking on those tough tasks!
Add 5-10 drops of vetiver oil to your roller bottle. Vetiver is known for its calming abilities which can be helpful when trying to focus on a task or activity. Next add 3-5 drops each of lavender and frankincense oil. Lavender has the ability to soothe and relax the mind while frankincense helps promote clarity and alertness. For an extra boost add 2-3 drops each of peppermint and cedarwood oil. Peppermint naturally energizes while cedarwood helps sharpen concentration and mental alertness. Finally, fill the remaining space in the bottle with fractionated coconut oil before replacing the roller top and giving it a good swirl!
When it's time to use your new focus roller simply apply one drop behind each ear or roll onto the temples as needed throughout the day for an extra boost of energy and concentration! The great thing about this blend is that it's safe enough for children over 2 years old so they can get in on the action too!
Making your own DIY essential oils focus blend is quick, easy, and affordable - perfect for busy moms looking for natural solutions for their families! With just five essential oils plus some fractionated coconut oil you can create a powerful focus blend that everyone in the family will love using again and again throughout hectic school days or stressful days at work. So don't wait until chaos ensues - grab those ingredients now and make your own DIY focus roller! You'll be glad you did!
My blogs contain some affiliate links.
Any purchase made is a blessing to my family at no extra cost to you!
Thank you for supporting us!