Dec 9, 2022 11:29 AM Central
Erika Harston Noll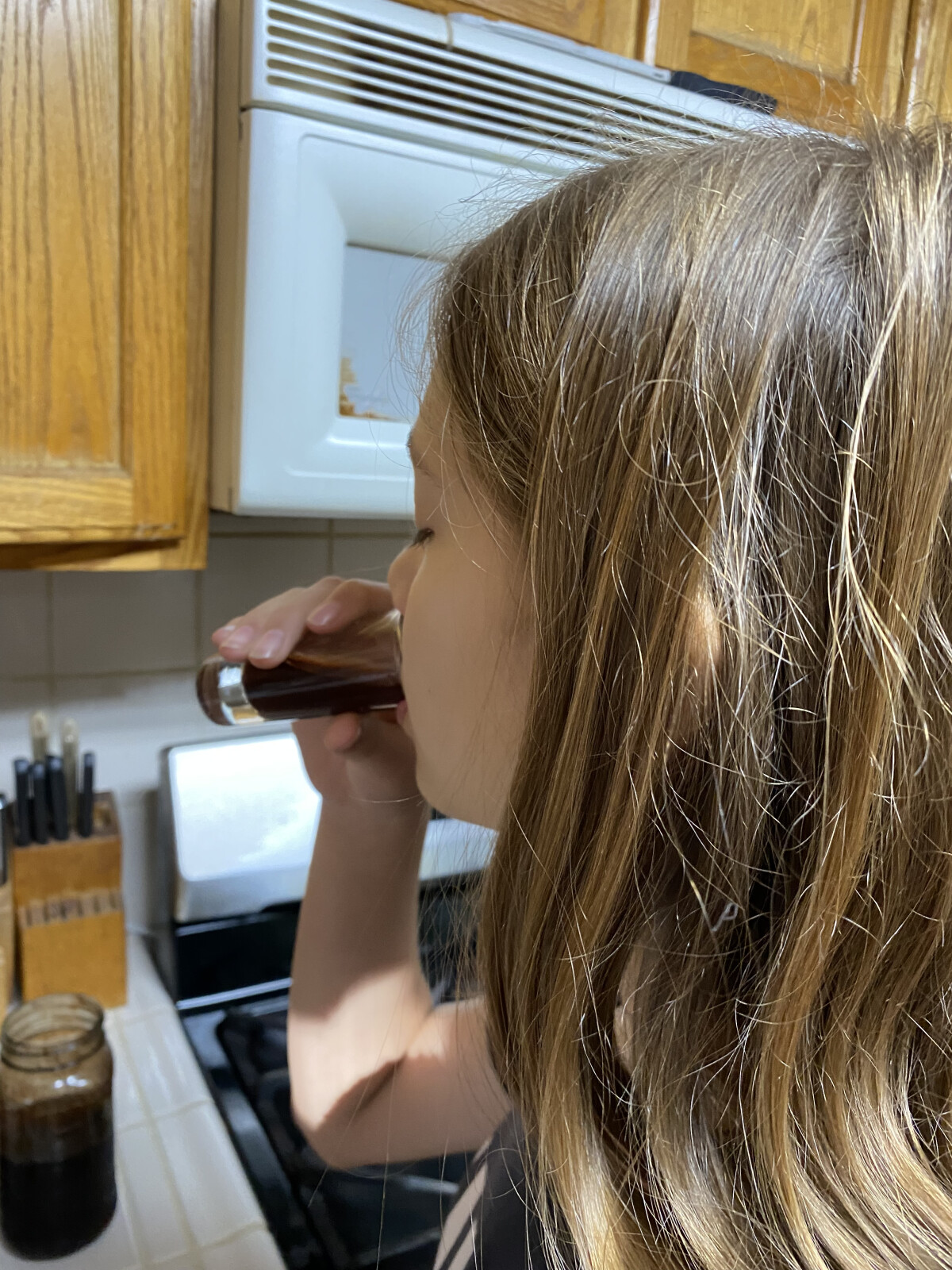 Moms, as we all know, are the ultimate multitaskers. With so much to manage every day, you need a secret weapon to keep your immune system running at its best. The immune system is the body's first line of defense against illness and infection. To help support your immune system, many moms are turning to natural remedies like Elderberry syrup and NingXia Red! These delicious and nutritious drinks pack a powerful punch when it comes to keeping your health in check. Let's take a look at what makes these superfoods such an important part of any mom's health regimen.
Elderberries have been used for centuries in traditional medicine due to their antioxidant and anti-inflammatory properties. They come from the Sambucus tree, which is native to Europe, North America, and parts of Asia. There are two main types of elderberries – American elderberries (Sambucus canadensis) and European elderberries (Sambucus nigra). Both have similar health benefits but are slightly different in flavor.
The Benefits of Elderberry Syrup
Elderberry syrup is packed with vitamins including A, B6, C, and E, as well as minerals like Iron and Potassium. It also contains a substance called Anthocyanins that gives it its deep purple color. But what makes it so popular for supporting immune function? Research suggests that compounds in elderberries may block certain enzymes that viruses need to replicate, making them a great way to stay healthy during cold and flu season. Additionally, studies have shown that taking elderberry syrup can reduce flu symptoms such as sore throat, coughing, fever, headache, and more!
How to Use Elderberry Syrup
Elderberry syrup can be taken daily or at the first sign of illness. For daily use, take 1 tablespoon per day for adults or ½ tablespoon per day for children over 2 years old. If you're feeling under the weather or just want an extra boost of immunity support, you can take up to 3 tablespoons per day (1 tablespoon every 4 hours). You can take it straight up or add it to your favorite smoothie or tea recipe!
It's Easy, Quick and Tasty
With its sweet taste and potential health benefits, elderberry syrup has become a go-to remedy for many moms who want holistic options for supporting their family's immune systems. Whether you're looking for something natural to take on a daily basis or an easy way to get rid of those pesky cold symptoms fast – give elderberry syrup a try! Here is a
recipe
to make your own - it's economical and easy. For those who are not DIYers, here's a good
brand
I recommend.
NingXia Red is a nutritious beverage made from wolfberries and other naturally sourced ingredients that help support overall wellness. It contains no artificial colors, flavors, or preservatives, so it's safe for everyone in the family to enjoy. The blend of wolfberries, blueberries, pomegranate juice, and essential oils like lemon and orange provide an array of vitamins and minerals that are great for supporting the immune system.
Wolfberries have been used for centuries in traditional Chinese medicine to promote health and wellness. They're high in antioxidants which help reduce inflammation throughout the body and boost immunity. Additionally, they contain vitamin C, which can help reduce cold symptoms if taken regularly. They also provide essential minerals like Iron which helps keep your energy levels up during those busy days when you don't have time to stop for lunch!
Nutrient-Rich Superfruit Blend
In addition to the nutrient-dense wolfberry juice, NingXia Red also contains several other fruits that offer great benefits for moms on the go. Blueberries are loaded with antioxidants and dietary fiber while pomegranate juice provides essential vitamins like Vitamin A and Folate that can help reduce fatigue and stress levels throughout the day. The essential oils included in the blend provide an added boost of flavor while also providing beneficial compounds like limonene that promote healthy digestion and cardiovascular function.
Ningxia Red
can be taken daily or at the first sign of illness. For daily use, take 1-2 oz per day for adults or 1/2-1 oz per day for children over 2 years old. If you're feeling under the weather or just want an extra boost of immunity support, you can take up to 6 oz per day ( 2 oz every 3 hours). You can take it straight up or add it to your favorite smoothie!
Your Body Will Thank You!
NingXia Red is an excellent way for moms to give their immune systems some extra love each day without having to sacrifice taste or convenience! Its unique blend of vitamins and minerals, including Vitamins A, B1, B2, B6, C, E, plus Calcium, Selenium, Potassium, Iron, and Zinc from wolfberries and other superfoods will give you long-lasting energy throughout the day while promoting overall health and wellbeing at the same time. So next time you need something delicious but healthy to get you through the day – reach for a bottle of NingXia Red! Your body will thank you later!
Combining these two Superfoods gives you Rocket Boosters!
During winter months, I combine these two - 1 tablespoon Elderberry and 1-2 oz Ningxia Red - for everyone in my family on a daily basis! This helps give our bodies the nutrients we need to stay strong and healthy even when others around us are getting ill. We have used this with success, and anytime sniffles come into our house, we use this combo, too. We have found we stay well and get better faster when doing this! For any mom who has spent nights by the bedside of their sick kids, this is such a blessing! I highly recommend this combo. And yes, mine has a little extra Ningxia, because I roll like that!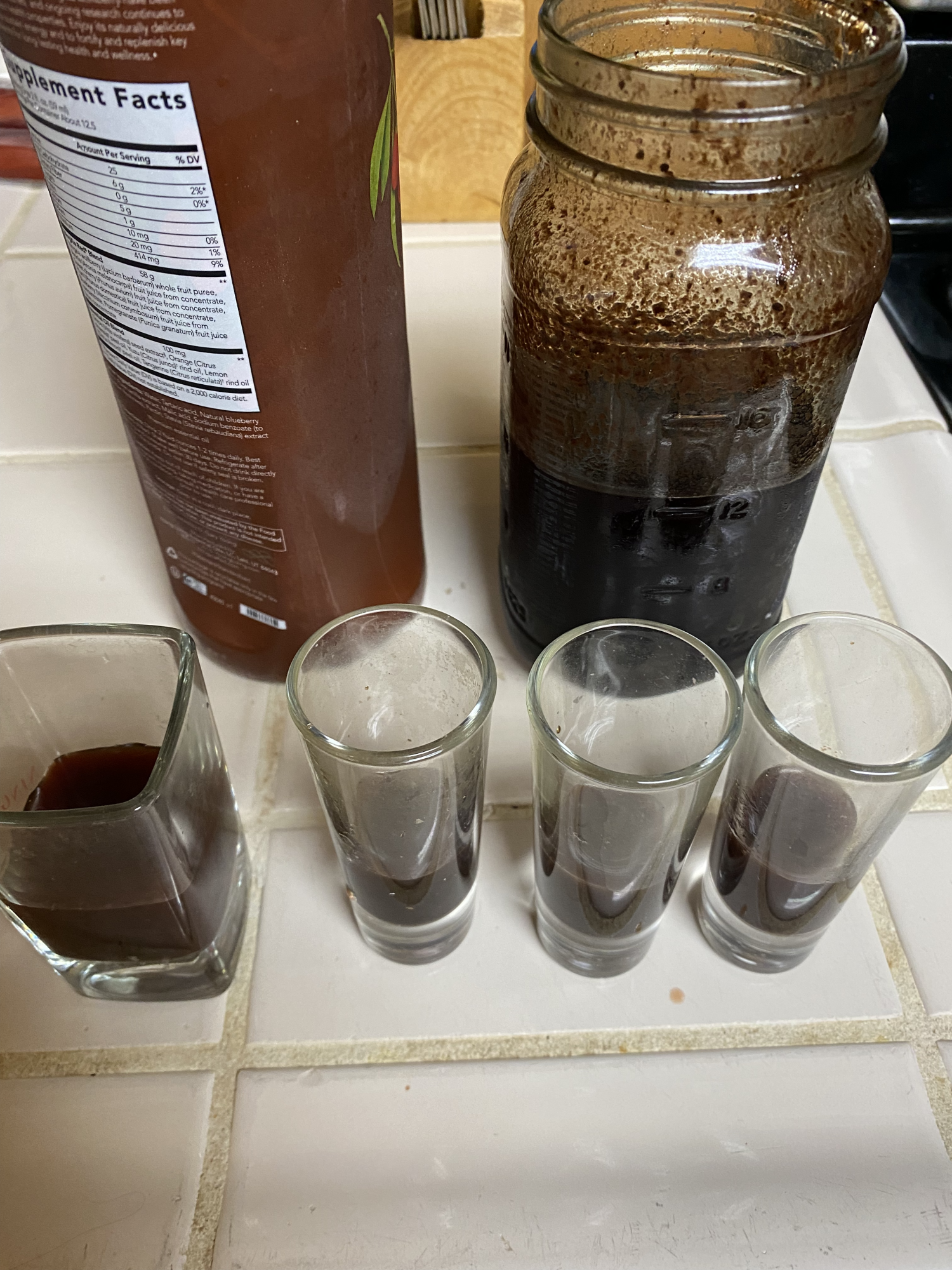 My blogs contain some affiliate links.
Any purchase made is a blessing to my family at no extra cost to you!
Thank you for supporting us!