Oct 29, 2020 04:09 PM Central
Erika Harston Noll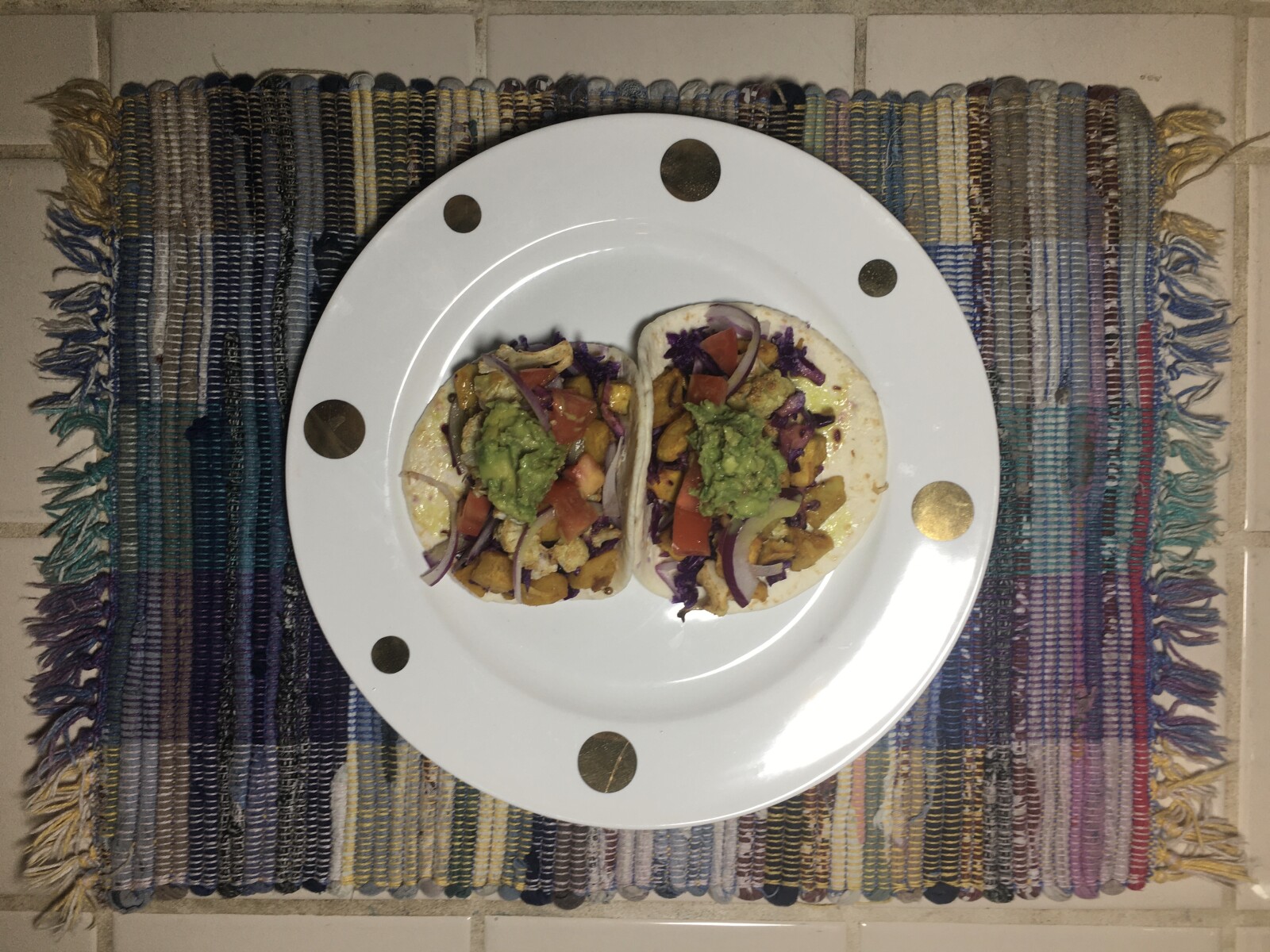 I love our Halloween tradition of carving pumpkins! The time we have together and the memories we have built are priceless! And, as my husband will attest, I love all things pumpkin! Pumpkin seeds, pumpkin pie, pumpkin bars, pumpkin soup, pumpkin plain, pumpkin fancy! I looked around at a bunch of pumpkin recipes, and as I looked at the many variations, I decided to experiment and make my own creation.
Here is the result! Mmm! My sixteen year old said after eating her taco, "I hate pumpkin, so thank you! You finally found a pumpkin recipe I like!"
small head of cauliflower, cut into small pieces
2-3 cups of pumpkin, cut into small cubes
1/4 cup olive oil (just to barely coat)
1/2 teaspoon chili powder
bake at 400 for 30 minutes
(For a variation, cannellini beans can be tossed in with the pumpkin after baking)
shredded cabbage (I like purple best)
1/2 cup cilantro, chopped
1/2 teaspoon garlic, minced
2 drops
lime
vitality essential oil
mash avocado, add the rest, mix, and enjoy!
Serve with whole wheat or
To assemble
Pile cabbage first, then pumpkin/cauliflower mixture, then the other toppings and sauce!
Enjoy! I know I did, as the kids had to tell me to stop making noises! lol!
I hope you enjoy this as much as I do! Adding variety to our diet is the best way to get all the nutrients we need for optimal health!
My blogs contain some affiliate links.
Any purchase made is a blessing to my family at no extra cost to you!
Thank you for supporting us!