Apr 7, 2020 10:01 PM Central
Erika Harston Noll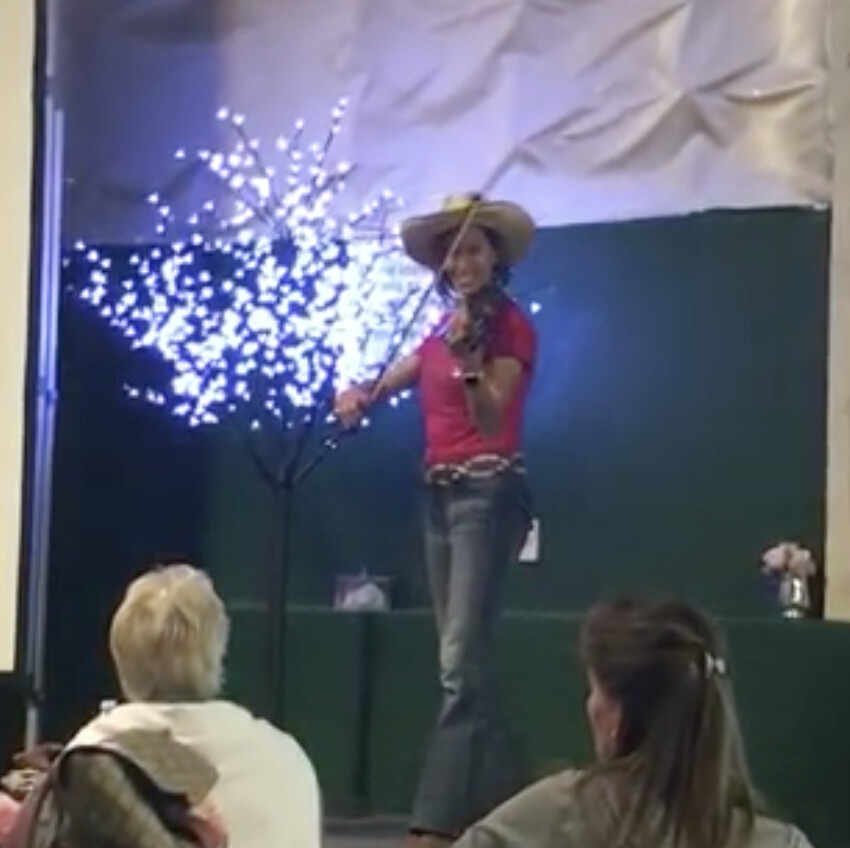 I have been performing my violin since I was 6 years old but I have only had stage fright since I became an adult. I usually feel fine until I'm on stage and then I start sweating and shaking with anxiety. I always wonder if people can see my knees knocking together. I know my tone suffers when my hands shake because my bow shakes, too. I am so happy now that I have found a few things that actually help me settle down! I feel so much more calm when I use these things along with deep breathing.
My favorite oils for nervous jitters before a musical performance or public speaking:
Here's a video of me at the Beauty School talent show hosted at the Young Living Highland Flats farm in Idaho just for fun!
Essential oils are the best thing I have found to help with emotions. I apply them liberally a half hour before, and then again right before my performance time. I breathe them all. I also like to put Frankincense on my head, Valor on the back of my neck, Stress Away on my wrists, and Peace & Calming on my heart.
We have several classes on emotional health this month (including one with a special guest speaker tomorrow), check them out
here.
My blogs contain some affiliate links.
Any purchase made is a blessing to my family at no extra cost to you!
Thank you for supporting us!