01/27/2023 10:00 AM Central
Erika Harston Noll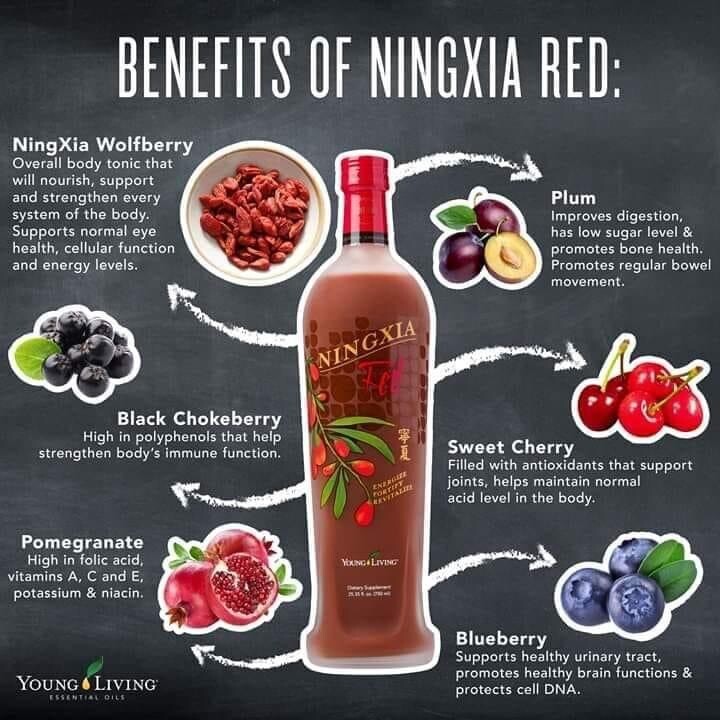 When I was pregnant with my 7th child, I was depleted. I was so exhausted that I was falling asleep at the dinner table every night. A friend recommended this antioxidant drink to me, and I was desperate, so I tried it. The very first day, I drank some in the afternoon just before my energy levels usually tanked. I went through the afternoon and surprisingly stayed awake through dinner. In fact, I was awake until 10, which was impossible before! I never felt a rush, and I never had a crash; I just kept going. I kept drinking it, and it had the same effect every day. I drank a whole bottle during labor and delivery and then kept drinking it throughout my time breastfeeding. It was my lifesaver with such little sleep. I have not stopped drinking it because of its continued benefits!
For moms especially, getting a good night's sleep and having the energy to get through the day can be a challenge. That's why it's important to take care of ourselves so that we can face each day with optimal energy. One healthy habit we can practice in order to get a better night's sleep and feel more energized when we wake up is drinking
NingXia Red
, an antioxidant super-food drink. This is the easy button for natural energy and sleep. I like to drink it first thing in the morning, along with a glass of water, and then again in the afternoon. I drink 2-4 oz. per day and I feel great!
NingXia Red is made from whole Ningxia wolfberries – grown in the pristine soils of the Ningxia province in China – combined with blueberry juice, plum juice, cherry juice, aronia juice, pomegranate juice, grape seed extract, and pure, therapeutic-grade essential oils. It provides numerous vitamins, minerals, and antioxidants that help nourish your body and promote overall wellness.
This powerful super fruit juice blend is filled with antioxidants that not only provide energy but also work to reduce inflammation and control sugar levels. By actively fighting inflammation and maintaining stable blood sugar levels, Ningxia Red helps to keep your body energized throughout the day without the dreaded crash you get from synthetic supplements. The polyphenols from the fruits are powerful antioxidants that outperform isolated vitamins in deactivating free radicals, which is basically like scrubbing your cells clean. This gives natural energy that can't be matched by caffeine or other types of energy drinks. This powerhouse combination also helps you recharge your batteries and sleep better at night, so you have more energy during the day! I feel like the energizer bunny; it helps me keep going, and going, and going!
Helps Boost Energy AND Promote Sleep
NingXia Red
contains many naturally occurring substances like melatonin which helps regulate your body clock, so you fall asleep faster and stay asleep longer. Plus, it has magnesium which helps reduce stress levels, so you don't have to worry about tossing and turning all night. And since it also contains antioxidants like vitamin C, it can help fight off free radicals that damage cells throughout your body, causing fatigue during the day. Furthermore, it has tryptophan which helps produce serotonin – a neurotransmitter that regulates moods – allowing you to relax before bedtime, so you don't have racing thoughts keeping you up all night long!
All these factors together make drinking NingXia Red a great way to get a better night's sleep and have more energy during the day! It is clinically proven to increase physical energy levels, improve sleep patterns, and reduce daily stress. The antioxidants help against oxidative stress, support normal cellular function, and promote healthy energy levels.
With its powerful combination of nutrients, including vitamins, minerals, and antioxidants, drinking NingXia Red offers everyone a great way to recharge their batteries for better sleep at night as well as increased energy throughout the day. So if you're looking for one healthy habit that will help improve your quality of life, consider adding this delicious antioxidant superfood drink into your daily routine!
This drink has changed my life for the better! It has given me the time (because I used to have to sleep a lot) and energy to really be there for my kids. I am still amazed at its power to pick me up when I'm dragging, and I've been drinking it for 10 years! I highly recommend it to all the tired moms out there who need a boost to raise their families without constant exhaustion and the accompanying mom guilt.
Get your Ningxia Red
here.
My blogs contain some affiliate links.
Any purchase made is a blessing to my family at no extra cost to you!
Thank you for supporting us!