01/19/2023 10:00 AM Central
Erika Harston Noll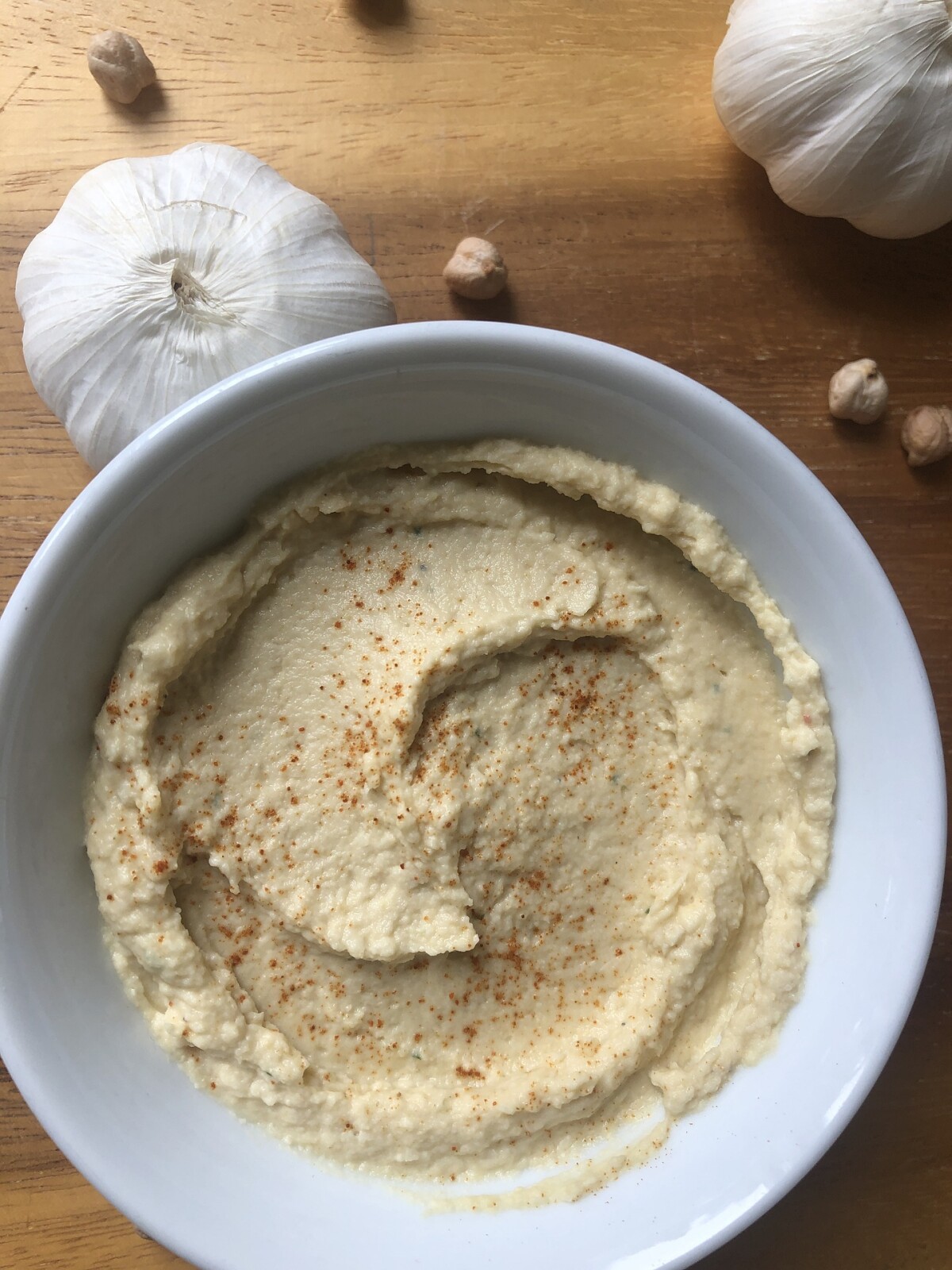 It's no secret that homemade hummus can be a simple, delicious way to add some protein and flavor to your meals. But let's admit it, making hummus from scratch can be a bit of a hassle. So, why bother? Well, there are many benefits to making your own hummus at home – including being able to control the ingredients and flavors you use. Plus, freshly made hummus has an unbeatable taste that is sure to impress even the pickiest eaters in your family! Here's an easy recipe for homemade hummus that won't take up too much time or effort.
The most basic ingredient for hummus is chickpeas (or garbanzo beans). For every one cup of cooked chickpeas, you will need two tablespoons of tahini paste and two tablespoons of lemon juice. You should also have salt and pepper on hand for seasoning purposes. Feel free to play around with additional herbs and spices depending on what flavor profile you want your hummus to have – cumin, garlic powder, paprika, oregano, etc., are all great options!
1 cup cooked chickpeas (soaked 24 hours, then cooked 1-3 hours)
2 Tablespoons tahini paste
2 Tablespoons lemon Juice
Once you have all the ingredients together, it's time to assemble them into a delicious dip! Begin by adding all the ingredients into a food processor or blender. Blend until everything is mixed together evenly and then season with salt and pepper (or whatever other herbs/spices you plan on using). Blend until everything is smooth and creamy – this should only take about five minutes (or less!) if you're using a powerful blender or food processor. Finally, scrape down the sides of your blender/processor as needed before transferring your freshly made hummus into a bowl or container. That's it! Enjoy with pita chips or veggies as desired.
Making Your Own Variations
Still looking for something extra special? Customize the recipe by adding some roasted red peppers or kalamata olives into the mix while blending everything together! If you want some extra zing in your dip, add a dash of sriracha sauce before blending - this will give it just enough kick without overwhelming other flavors! And if you're feeling adventurous – try adding some nut butter for an interesting twist on traditional hummus recipes. The possibilities are truly endless when it comes to creating unique variations of homemade hummus - so get creative!
Making homemade hummus doesn't have to be hard! With just a few simple ingredients and steps in hand you can whip up this yummy dip in no time at all. This easy recipe provides holistic moms with an opportunity to make healthy snacks that their entire family will enjoy without sacrificing time or effort in the kitchen - so go ahead and give it a try today! Bon Appétit!
My blogs contain some affiliate links.
Any purchase made is a blessing to my family at no extra cost to you!
Thank you for supporting us!